A group of digital
━

first Nutrition & Wellbeing brands, including the world's largest online sports nutrition brand, Myprotein, and its family brands. The division is driven by a vertically

━

integrated business model and supported by global THG

━

owned production facilities.

THG Nutrition's products span a number of categories of the global nutrition market, including protein powders, supplements, vitamins & minerals, bars & snacks and drinks. In addition, THG Nutrition offers performance clothing through its activewear brand MP.
| THG Nutrition | 2022 | 2021 | 2020 | 2019 | 2018 |
| --- | --- | --- | --- | --- | --- |
| Revenue (£m) | 675.1 | 659.5 | 562.3 | 412.9 | 351.1 |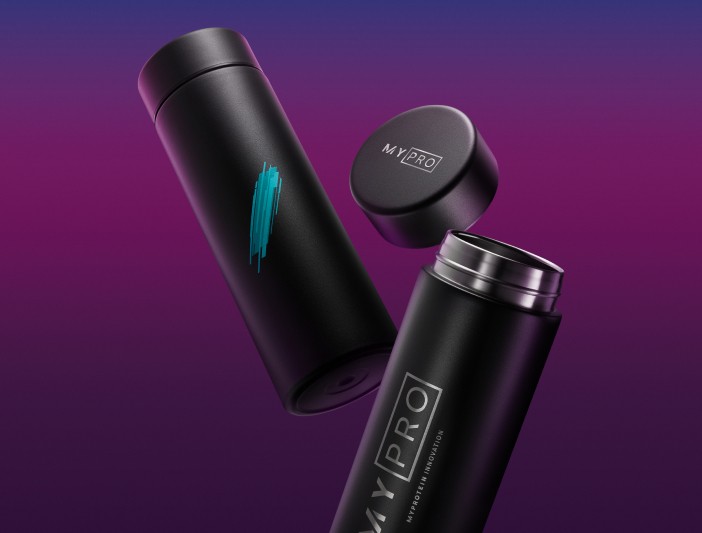 A dedicated family of holistic wellbeing brands created to address a wide range of needs and lifestyles, including: sports nutrition, healthy snacks, convenience and sports drinks, vitamins and supplements, sports apparel and athleisure, and weight management products and support.
THG Nutrition manufactures and develops over 80% of its nutrition products by revenue in-house through a network of global facilities across the UK, USA, and Europe. The breadth of in-house manufacturing has been expanded in recent years, with the addition of in-house healthy snacking, vitamins, flavour development, and ready-to-drink capabilities.
New product innovation decisions are informed by millions of daily demand insights from THG Nutrition's active customer base, providing instantaneous direct feedback from consumers to feed directly into new product development decisions.

Manufacturing products in-house has shortened our typical New Product Development (NPD) timeline from c.12–15 months to c.6-9 months. That, in combination with our vertically integrated business model, means we are able to bring highly targeted products to consumers at regular intervals.
THG Nutrition is differentiated from competitors through its digitally-native direct to consumer model, its global reach, the extent of its vertically integrated model, and its broader focus, spanning the sports nutrition, vegan products, vitamins, bars and snacks and sportswear categories.