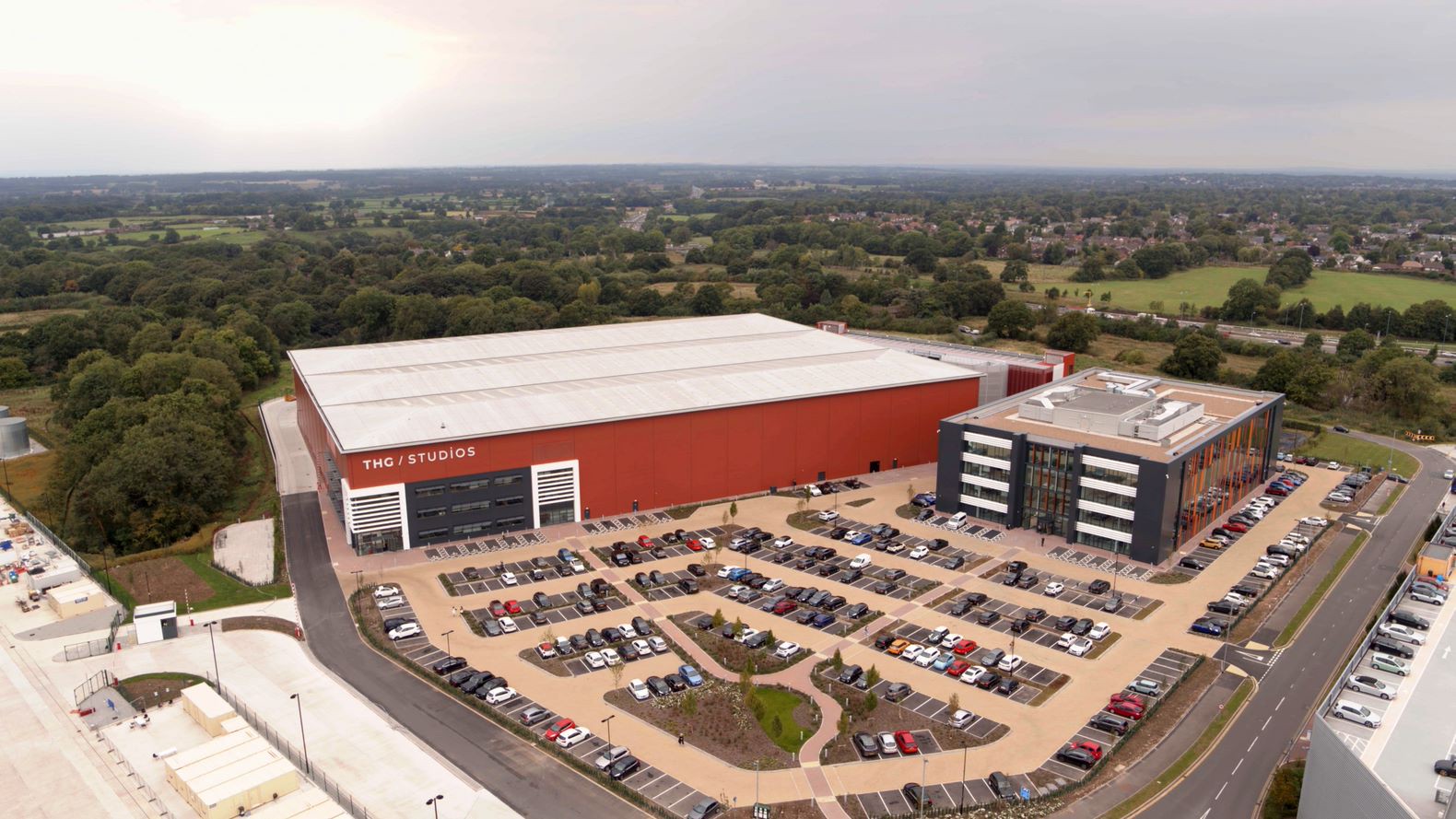 Location
Manchester, United Kingdom
THG is a fast-moving, global technology business that specialises in taking brands direct to consumers. Our world-class proprietary tech and infrastructure powers our extensive portfolio of beauty, nutrition and lifestyle brands and is now helping drive exponential growth of our clients' brands globally.
We're powered by a global team of over 7,000 ambitious people around the world. Our culture is fast-paced and entrepreneurial, it's this DNA that has supported our incredible growth.
We're always looking for individuals that can bring fresh and innovative thinking to THG, and play a part in driving the group forward on its exciting journey. So, if you're ready to take the next big step in your career, challenge yourself every day and evolve with the world around you, THG is ready for you.
Mid-level UX Designer
About THG
THG is an international technology company and leading online retailer, home to premium brands such as Lookfantastic, Myprotein, and ESPA; all are powered by our industry-leading and award-winning technology platform, THG Ingenuity. We are building a world-class business with global ambitions, a proprietary technology platform, and disruptive business model.
This role
We are looking for a talented Mid-level UX Designer to join our team of digital experts and critical specialists within the THG UX Team. You will be a key player in developing world class UX solutions to support continued THG business growth and client wins across our high-profile ecommerce portfolio which includes the likes of Matalan, Homebase, and Coca Cola. Working within one of our ecommerce platform workstreams, you will develop insight driven experiences and improvements for our platform capabilities and user journeys.
Department overview
The THG UX team are a multi-disciplined digital team, split into three key areas - UX Design, UX Research, and Accessibility. We work collaboratively with our business stakeholders within THG, to provide design solutions for our own branded sites, and sites that harness the THG Ingenuity platform. We work across all aspects of the UX and product workflow, from problem discovery, solution definition, delivery, and optimisation. This incorporates designing for platform capabilities, journeys, and processes. We also deliver research and experimentation insights that help us drive rationale for our design decisions, as well as identifying opportunities for platform automation, scalability, and future product innovation. The UX team sits within the UX, Product, and Business Analysis Department, which is in the wider Technology division, where we work closely with engineers and other tech partners.

Who you are
• 2+ years' experience working in fast paced technology environments as a User Experience specialist
• Direct experience in eCommerce and SaaS is advantageous
• Have some experience with planning, conducting, and analysing qualitative and quantitative research
• Can leverage data to inform design decisions and direction.
• Adaptable, resilient, proactive and have the drive and courage to meet challenges head-on
• Ability to take ownership and drive initiatives to improve design processes within the organisation
• Solid background in human-centred design, and expertise with the user experience design process, tools, and best practices
What you'll do
• Take ownership of and lead projects; creating clarity where there is ambiguity
• Engage a wide range of internal and external stakeholders ensuring effective collaboration at all stages of the UX process.
• Use a wide range of UX methods appropriate to the project requirements.
• Follow a highly user-centred approach, ensuring both qualitative and quantitative data are used to inform design decisions, and shape solutions.
• Create detailed sketches, sitemaps, user journeys, wireframes, prototypes, and visual designs, with a lean and pragmatic approach, across multiple devices and platforms.
• Create and conduct usability studies in-line with research principles, to gain insights for driving design decisions.
• Promote design and accessibility standards to ensure consistency across all work.
• Build and maintain collaborative relationships with project teams and departments, successfully driving high quality design implementation.
• Be a key player in helping drive efficiency and quality in UX team processes and outputs.
• Playback and rationalise design solutions to immediate team, internal and external business stakeholders at senior levels.
• Effectively coach and mentor junior team members
• Be a vocal and passionate advocate for design thinking across THG and a confident communicator.
What tools you use
• You will have good working knowledge of the industry standard digital design software, including Figma.
• Experience in design testing methods and have knowledge of the industry-standard research platforms for gathering and analysing qualitative data, such as UserZoom.
• Knowledge of the industry standard research platforms for gathering quantitative data, such as Google Analytics, and Content Square would be an advantage.
• Knowledge of creating and working with component libraries and design systems
What a typical few weeks looks like
• Share highlights of your current project work to your colleagues in our monthly UX team knowledge share.
• Have 1-1 meetings with your Lead UX Designer to discuss career progression, general well-being and reflect on your work.
• Play an active role in our weekly design review sessions.
• Use your 2 days a month Research & Development time to study, learn, and develop new skills in a relevant area, such as learning the latest Figma prototyping techniques.
• Collaborate with UX Research, Product and other UX Designers to create project strategies that will deliver new platform capabilities and experiences.
• Collaborate with some of the biggest brands in the world to deliver the best experience for their customers.
• Participate in team discussions to shape how we improve team culture and the way we work together.
• Set your calendar to focus and dive deep into designing a new platform capability, optimise an end-to-end user journey, or improve our ways of working.
Where you'll be
We are a distributed, remote-first UX team across the United Kingdom with offices in Manchester and London. These offices are free to use and it's your choice if you want to work in the office, work at home, or have a mix of both.
Because of the high volumes of applications our opportunities attract, it sometimes takes us time to review and consider them all. We endeavour to respond to every application we receive within 14 days. If you haven't heard from us within that time frame or should you have any specific questions about this or other applications for positions at THG please contact one of our Talent team to discuss further.
THG is committed to creating a diverse & inclusive environment and hence welcomes applications from all sections of the community.
Apply for this job
Required