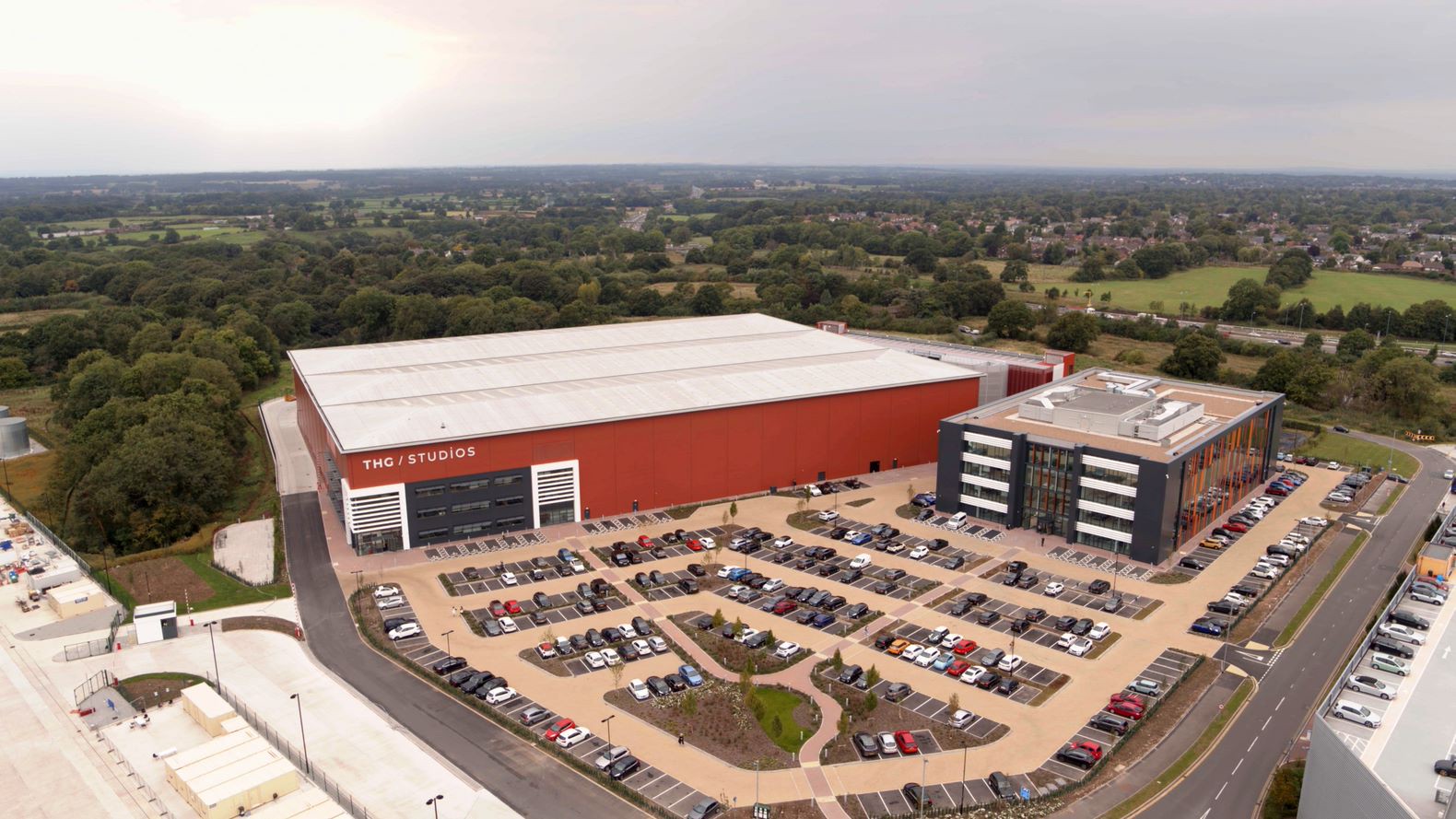 Spa Operations Manager - Northern Ireland
THG is a fast-moving, global technology business that specialises in taking brands direct to consumers. Our world-class proprietary tech and infrastructure powers our extensive portfolio of beauty, nutrition and lifestyle brands and is now helping drive exponential growth of our clients' brands globally.
We're powered by a global team of over 7,000 ambitious people around the world. Our culture is fast-paced and entrepreneurial, it's this DNA that has supported our incredible growth.
We're always looking for individuals that can bring fresh and innovative thinking to THG, and play a part in driving the group forward on its exciting journey. So, if you're ready to take the next big step in your career, challenge yourself every day and evolve with the world around you, THG is ready for you.
Purpose of Role:
To effectively manage a portfolio of spas within the U.K Spa Division. You will ensure that the highest standards are adhered to, and that guest experiences exceed expectation. Working closely with the Hotel General Manager and Spa Director you will establish and maintain key objectives, operating criteria, programming, budgeting, staff relations, marketing and training working closely in partnership with THG to deliver exceptional world class experiences and services unrivalled in the Spa hospitality landscape. The role will include involvement where applicable to support in the initial feasibility and financial stages to the pre-opening stages and will support the ongoing development of each spa project whilst maximising all opportunities and resources.
Responsibilities:
Business -
To analyse where appropriate the business through many different key performance indicators, Profit and Loss figures and statistics and use this information to identify key focus areas.
Support in the creation and preparation of Financial Projections for each Spa within your portfolio to Senior Management
Learn and utilise Spa software systems to manage efficiencies and analyse the business.
Conduct a monthly Business Review on the overall performance of the Spa, providing strategic guidance to develop the business. Present the review to the Hotel and Spa Management Teams.
Focus on ESPA Professional and Retail Sales to achieve sales targets.
Manage the accounts financial standing with ESPA through the control of any outstanding invoices & aged debt.
Operations -
To manage spas on site with hands-on support during regular visits, guiding the Spa Manager, developing the team, implementing new initiatives and liaising with all key hotel representatives. Continue to
manage each Spa remotely through regular communication.
Learn, conduct and adhere to all ESPA management systems, including mystery shopping, auditing,
marketing plans, annual business reviews and action plans.
Ensure the guest's Spa experience remains at the highest ESPA standard by consistently checking and
auditing all areas of the customer journey.
Ensure that each Spa is operated to the agreed standards of performance in line with the ESPA brand, to include adherence with statutory Hotel Health and Safety guidelines
Develop and monitor the success of wellbeing programmes to meet the lifestyle aspirations of the Spa guests and members, including development of the Spa fitness team.
Best endeavors to be used to assist the Spa in achieving budget in all revenue streams and department contribution and retention strategies
Monitor and analyse Spa membership system, sales systems, to assist the Spa in achieving membership budget.
Marketing -
To keep updated with company information e.g. marketing new products, display aids and ensure that the information is presented and implemented in your Spas.
To liaise with the Hotel Sales and Marketing Manager of each hotel to prepare and develop annual marketing plans and coordinate all promotional activity.
To effectively integrate the Spa within the Hotel Marketing Strategy and to ensure ongoing representation of the Spa, both internally and externally
To use the Spa as a tool to drive hotel occupancy and total property utilisation.
To fully merchandise the Brand ensuring only current merchandising tools are used. To ensure that ESPA branded POS materials produced by the accounts are approved by the ESPA Marketing Department
Creation of the Spa's Brand image, to include identity, product offering, philosophy and collateral.
Training -
To develop an annual training and development plan with each Spa. Liaise with the Hotels HR Department and ESPA Training Division to ensure that all employees are trained to increase retention and meet the needs of the business.
To deliver exceptional training of products and Retail Therapy to the standards specified by ESPA when required.
To ensure that all accounts are committed to providing their staff with the necessary level of training to allow delivery of ESPA treatments and that no unqualified therapists are carrying out these treatments.
To become familiar with all ESPA treatments to conduct regular trade tests on Spa therapists
To keep updated on any new ESPA treatment techniques or changes to procedures.
To keep updated with affiliated industry developments; whenever possible taking treatments, reading literature to expand knowledge and be able to discuss this and evolve training
To evolve the treatment menu in line with consumer demand, popularity of treatment, cultural influences and changing times.
Participate in teaching modules within the ESPA brand, both internally and in developing Spa personnel.
Requirements -
• Living in Northern Ireland, to cover and visit all Spa in Northern Ireland and Ireland on a 4/6 week journey plan
• Experience in Spa Operations Desirable
• Ability to work in a face paced environment and manage a diverse workload
• Experience in sales
• Commercial awareness within the industry
• Target driven
• A commitment to excellent customer service
• Excellent written and verbal communication skills
• Competency in Microsoft applications including word, excel, and outlook
Because of the high volumes of applications our opportunities attract, it sometimes takes us time to review and consider them all. We endeavour to respond to every application we receive within 14 days. If you haven't heard from us within that time frame or should you have any specific questions about this or other applications for positions at THG please contact one of our Talent team to discuss further.
THG is committed to creating a diverse & inclusive environment and hence welcomes applications from all sections of the community.
Apply for this job
Required