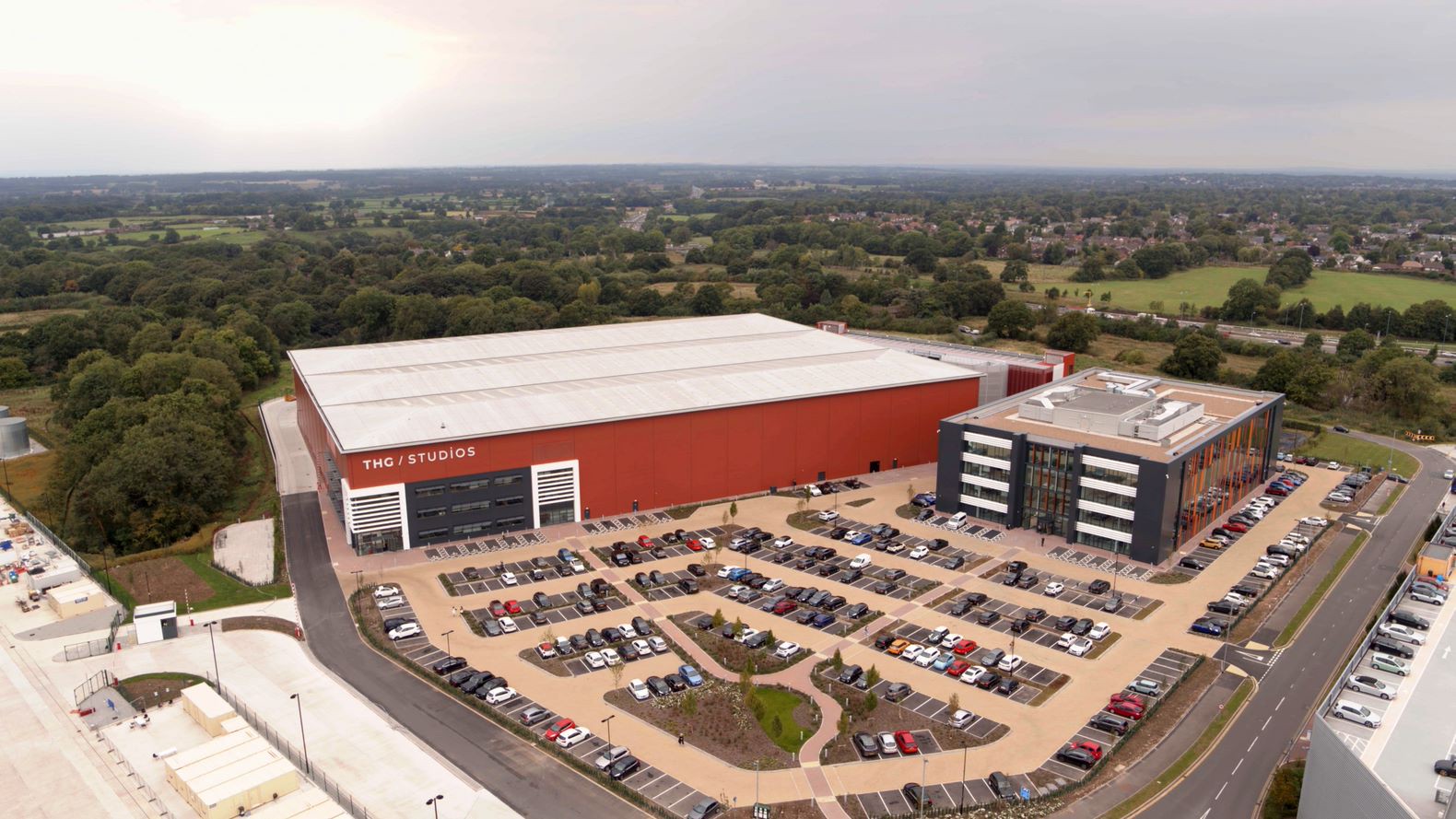 Head of Production - Studios
THG is a fast-moving, global technology business that specialises in taking brands direct to consumers. Our world-class proprietary tech and infrastructure powers our extensive portfolio of beauty, nutrition and lifestyle brands and is now helping drive exponential growth of our clients' brands globally.
We're powered by a global team of over 7,000 ambitious people around the world. Our culture is fast-paced and entrepreneurial, it's this DNA that has supported our incredible growth.
We're always looking for individuals that can bring fresh and innovative thinking to THG, and play a part in driving the group forward on its exciting journey. So, if you're ready to take the next big step in your career, challenge yourself every day and evolve with the world around you, THG is ready for you.
About THG Studios:
THG Studios is the creative powerhouse within THG Ingenuity. With over 400 creatives delivering world-class campaigns for brands such as Disney, Campari, MyProtein, Lookfantastic.com, ASDA, Gillette, Nestle, Illamasqua, Coggles and ESPA - we are Europe's biggest and most impressive creative studio. Spanning across 11.5 acres in the creative heart of the North, Manchester, we are home to 15 specially designed studio spaces, dedicated to video, photography, interiors, social, campaign and even boasting a state of the art food&drink content production facility. And that's just the tip of the iceberg!
THG Studios has everything a brand needs to grow and flourish, and with that comes career opportunities across strategy, client services, creative, packaging, production and operations. So, if you're looking for the next step in your career, live & breathe creative and want to be part of something truly special… there's a role for you in our studio.
Core Responsibilities & Requirements:
Must have fantastic attention to detail on all Production deliverables. Including picture, audio, and motion graphics to ensure smooth delivery on time for clients.
Understanding of all client deliverables including toolkits and brand guidelines.
A solid knowledge of all phases of the production process.
Proactive in working cross functionally- Executive Creative Director/Creative Director, Head of Photography, Head of Project Management, Client Services Director.
Lead on any on large scale set shoots.
Oversee the production department.
Participate in new business presentations and delivery of all proposals to clients.
Creating and managing budgets and schedules
Act as lead on all client accounts
Participate in client/project/brand strategy problem solving.
Proactively seeks incremental business from existing clients.
Identify and manage client expectations.
Develop new project leads through new and existing relationships.
Negotiate and execute complete end to end solution agreements.
Business Acumen:
Create and implement change management strategies and plans that maximize employee adoption and usage and minimize resistance.
Be able to effectively communicate the organizational design and structure of the department to Brands/Clients.
Lead the development of a robust operational internal processes and be able to effectively manage the interface between Production and other departments including within Studios, influencing, and coaching internal client to adopt the Production processes.
P&L responsibility including, being managed to and managing others to the agreed upon KPIs
Partner with Creative, Studio, PM, and Video LT to deliver operationally to achieve financial objectives with ability to translate agency financial objectives into actionable, meaningful and relevant steps to our teams.
Collaborate with Client Service and Project Management teams to understand agency business from a scope and workflow perspective, and contribute input to scope estimation, timelines, resource planning, etc.
Work with Operations Leadership to collaborate on resource sharing and identify gaps, on a monthly, quarterly, and annual basis to ensure optimal staff mix of talent to deliver our client work plans
Grow Production pipeline by developing, communicating, and driving initiatives that will help the business meet and exceed our financial goals and client expectations.
Develop thought leadership at the client and industry level.
Fuel forward thinking and always be looking to drive growth to business.
Ensures team is constantly evolving to meet client needs and biggest business opportunities.
Provide clear direction to ensure that smart risks are being taken and that financial targets are met.
Build relationships and maintain contact with key agency leaders.
Initiates tools and processes to minimize costs and improve productivity through effective utilization of resource, systems and tools.
Proactively identifies opportunities to reduce costs and improve workflow.
Have a pulse on external vendor and agency projects & relationships.
Recognize the need to integrate systems, tools, process's and workstreams globally, companywide. Understand the scale and priority of a project and who needs to be involved in order to create the best work.
Responsible for managing and developing a senior team including 1:1s; continuous feedback; annual performance reviews and development plans.
Proactively provide direct feedback to team members to improve the quality of work provided to clients and client teams
Employee Management & Development Requirements:
Effectively serve as a role model to all team members.
Effectively act as a mentor to all level team members.
Provide effective communications, ongoing feedback, and coaching to team to help them effectively perform their jobs in a manner consistent with company expectations.
Meet with employees on a regular basis to review their goals, objectives, and performance.
Work closely with direct reports to evaluate and update employee development plan at least bi-annually; conducts annual performance review in a professional manner.
Work diligently to assist employees in their professional development
Team Leadership Requirements:
Act as a strategic leader, guiding the team to meet company and client needs.
Establish and communicate business goals, expectations, capabilities, and achievements across the company.
Appropriately delegate responsibilities; clearly states expectations.
Create and enforce team policies to ensure alignment of activities to corporate policies.
Actively participate in senior leadership meetings; is a company leader.
Team innovation requirements:
Acts as a strategic leader in offering and delivering team capabilities across the company.
Leads and manages the Production team to meet/exceed all demands of the company and clients
Oversees all team resources, including workload planning, staffing, and training needs.
Pursues innovative solutions to anticipate/meet company/project needs.
Stays informed about evolving market demands
Benefits:
Competitive salary
Bonus scheme
Onsite/remote Dr and Physio & 24/7 Wellbeing support.
THG Group Discounts
Enhanced maternity and paternity leave
Tech salary sacrifice scheme
Bike to work scheme
Learning and Development throughout your career
Agile Working
Because of the high volumes of applications our opportunities attract, it sometimes takes us time to review and consider them all. We endeavour to respond to every application we receive within 14 days. If you haven't heard from us within that time frame or should you have any specific questions about this or other applications for positions at THG please contact one of our Talent team to discuss further.
THG is committed to creating a diverse & inclusive environment and hence welcomes applications from all sections of the community.
Apply for this job
Required