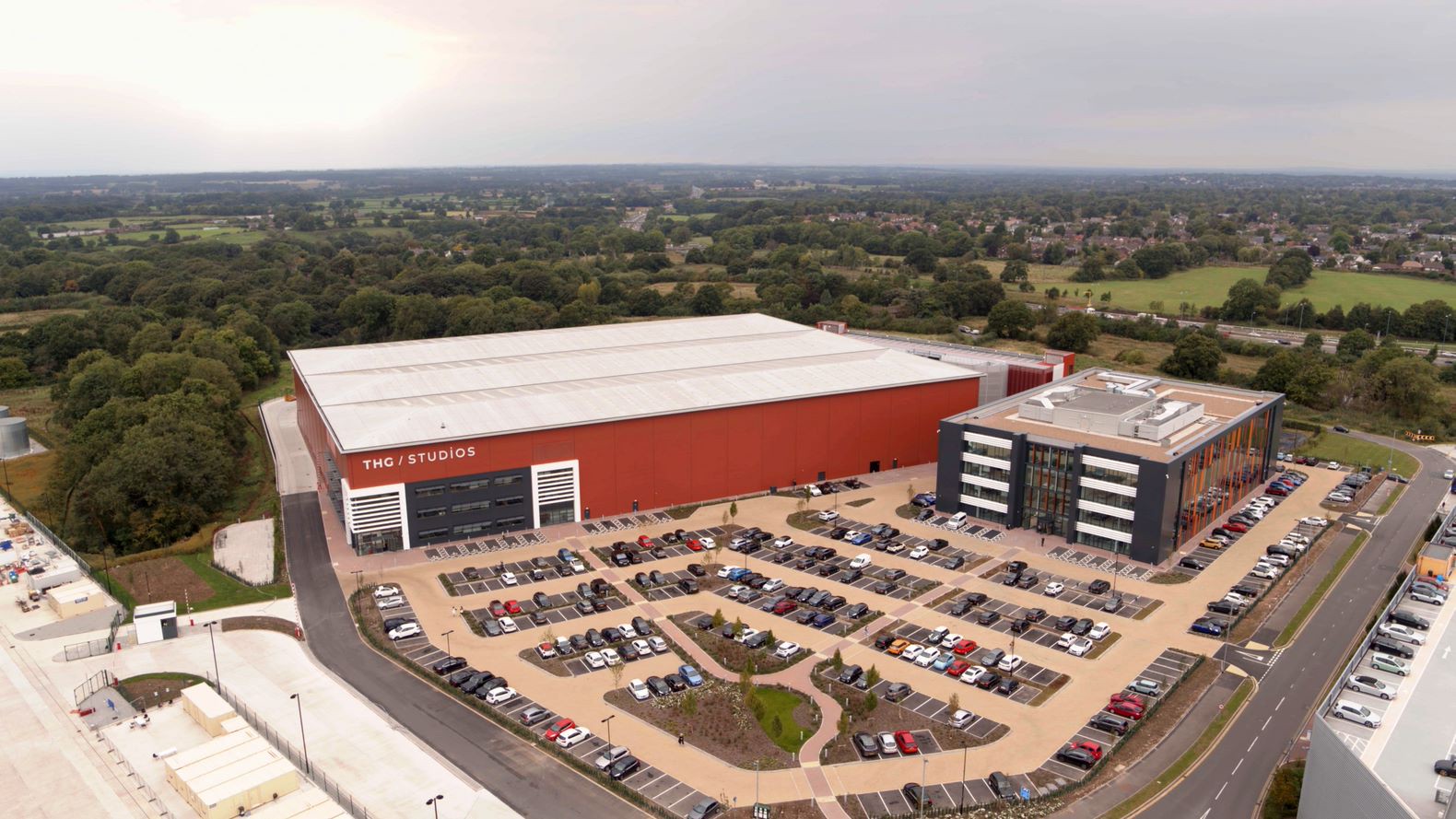 Email Designer | Cult Beauty
Location
London, United Kingdom
THG is a fast-moving, global technology business that specialises in taking brands direct to consumers. Our world-class proprietary tech and infrastructure powers our extensive portfolio of beauty, nutrition and lifestyle brands and is now helping drive exponential growth of our clients' brands globally.
We're powered by a global team of over 7,000 ambitious people around the world. Our culture is fast-paced and entrepreneurial, it's this DNA that has supported our incredible growth.
We're always looking for individuals that can bring fresh and innovative thinking to THG, and play a part in driving the group forward on its exciting journey. So, if you're ready to take the next big step in your career, challenge yourself every day and evolve with the world around you, THG is ready for you.
Who is Cult Beauty?
Well, we're a beauty-obsessed team who share a common goal — to become the most trusted beauty retailer in the world! We're all about intelligent beauty, from the way we pick our ever-lusted-after brands to how we talk to our exceptionally savvy customers. Our Cult Community values transparency and so do we. That's why we only sell the products that truly blow us away and publish every review on our site.

To achieve this goal, we want to collaborate with individuals who have the same vision. As part of the Cult Beauty team, you'll be encouraged to share ideas and empowered to aim for the skies. We're a team so if we fail, we fail together and try again. Cult Beauty has become the successful world leader it is because of our people. We're a close-knit family that recognises that our collective and community are much more valuable than the sum of their parts. We're not just here to sell the most unbelievably amazing beauty products in the world, we also want to challenge the definition of what 'beauty' is and use our platform to challenge the status quo — both in our industry and society.
Purpose of Role:
We have an exciting opportunity for a talented and passionate Mid-Weight Designer with a specialism in email design to join our growing Cult Beauty Creative team.
The mid-weight email designer will be a champion of our brand aesthetic, creating innovative visual content for our email, loyalty and app channels that will engage and inspire our customer.
You will work closely with the CRM and Marketing team to lead and execute briefs into inspirational and commercially viable e-mails and digital content. You must be digital-first, with an excellent understanding of digital design and a passion for customer experience.
You will be responsible for developing and upholding high design standards for this channel, and you will oversee all other designers working across our email, loyalty and app channels.
This is a great opportunity to grow and develop with a top beauty retailer.
Who you are:
Our ideal candidate is someone who can bring enthusiasm, creativity, and innovation to the role.
A versatile designer with an excellent eye for detail, and a passion for creating industry-leading designs. You will have a passion for email and digital design and are ready to hit the ground running in a mid-weight role.
The successful candidate will thrive in a fast-paced, agile Marketing department.
Responsibilities:
Ensure emails are designed and built with the best mobile-first practice in mind, making sure they follow brand guidelines, are responsive, and

render

correctly across all devices.

 

Work in collaboration with the

CRM and Marketing

team, translating the written concept briefs into inspirational and commercially

viable

e-mails.

 

Introduce more animation, mo

tion,

and gamification to email designs and templates.  

A champion and guardian of our visual brand identity as email design lead - you will ensure the delivery of consistent and high-quality creative and ensure guidelines for email are kept up to date.

You will s

easonally update the suite of templates (including our transactional and loyalty emails), constantly refining the execution to optimise both open rates and click-through.

 

Demonstrate high design standards and motivate others to display the same

through

p

rovid

ing

daily feedback to our art-working team and junior designers to ensure consistency.

Adapt designs to audience requirements, ensuring all components support the seamless customer journey to checkout.

Demonstrate strategic thinking and commercial understanding when designing.

Have a strong understanding of the limitations when it comes to building unique emails and discover

new solutions

to overcome them.

 

Keep all digital files up to date and tidy, with a clear labelling structure and packaged working files available for all to access.

 

Constantly

maintain

awareness of

new trends

in design, on and offline, and how you can appropriately apply them to the brand. Capture and share with colleagues.

 

You will collaborate closely with our

Creative

Production Manager to ensure manageable and efficient workload delegation for email

and App

, with support from our Junior Designers as needed.

You will

be responsible for

m

anag

ing

deadlines

to

ensure work is completed in sufficient time for setup.

 

Keep abreast of competitor email

, loyalty and

app activity and

 

share any inspiration with the wider team

.

Collaborate with

our in

-

house

 Photography studio team to ensure imagery needs are met for your channel

.

Review performance to continuously improve the marketing experience and customer engagement.
Must haves:
Proficient in Adobe CC: Photoshop

(key)

, Illustrator, and InDesign.

Relevant experience designing for retailers with online and email marketing presence

– including email,

loyalty

and app creative

.

Able to competently design with strong attention to detail

.

Up-to-date knowledge of technology, awareness of mobile and touch devices

.

Knowledge of HTML and CSS to enable a strong working relationship with the developers

.

Detail-oriented with a strong understanding of typography, layout principles and the value of brand storytelling.

Able to work independently and interpret briefs – providing solutions that are on brand and with creative flair.

An excellent communicator. You have the confidence to present concepts and designs to your manager, wider teams, and senior stakeholders.

A keen eye for beauty and lifestyle brands – aware of digital landscape and social trends - you can bring this passion and inspiration to your briefs.

You'll have an exceptional taste level, and your research and references are well considered and aligned with our brand.

Great time management skills, and ability to juggle multiple briefs in a fast-paced retail environment.

A natural problem solver who is eager for a new challenge.

A great team player and collaborator.
Because of the high volumes of applications our opportunities attract, it sometimes takes us time to review and consider them all. We endeavour to respond to every application we receive within 14 days. If you haven't heard from us within that time frame or should you have any specific questions about this or other applications for positions at THG please contact one of our Talent team to discuss further.
THG is committed to creating a diverse & inclusive environment and hence welcomes applications from all sections of the community.
Apply for this job
Required