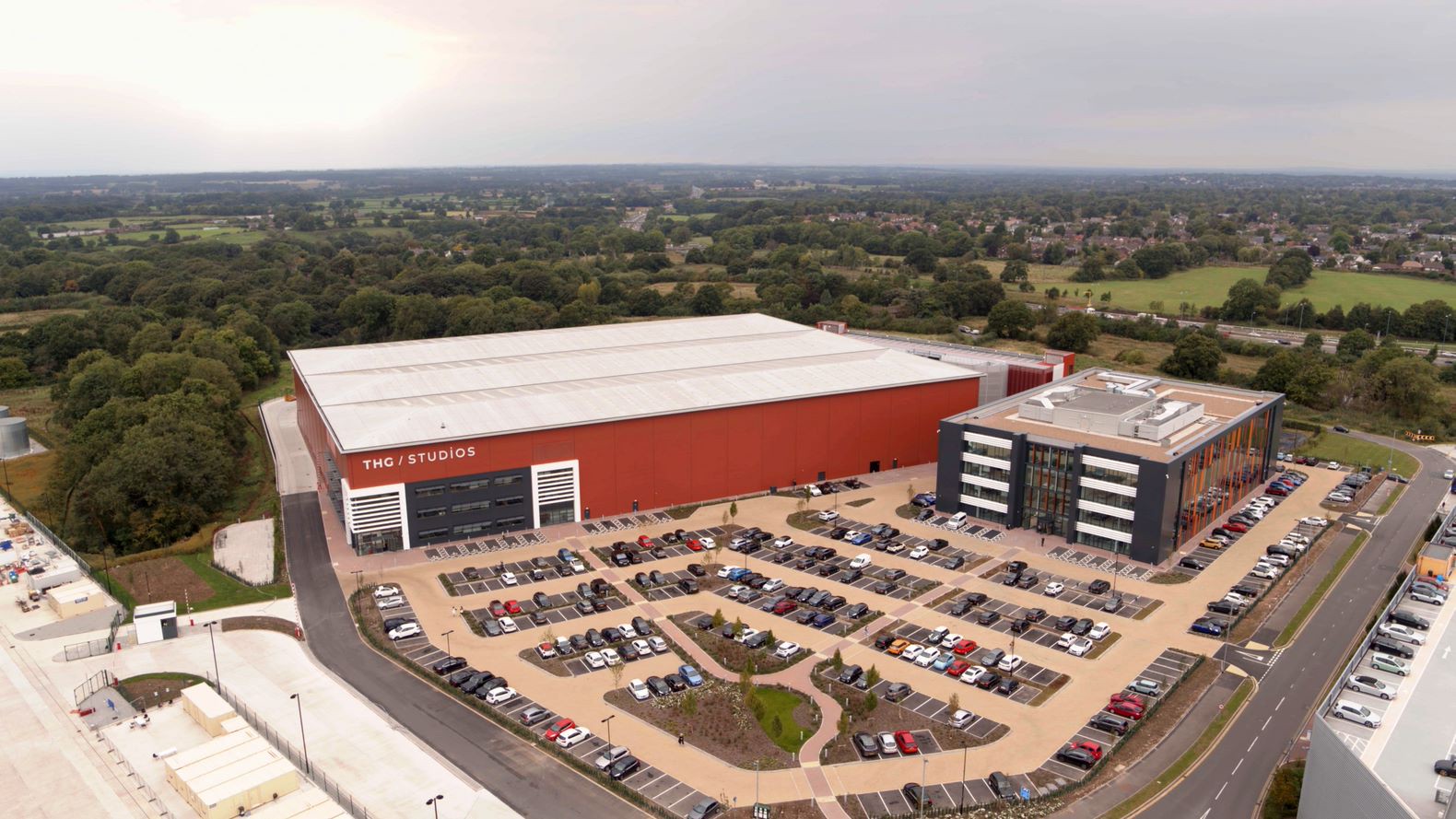 Diversity & Inclusion Lead
Location
Manchester (Hybrid)
THG is a fast-moving, global technology business that specialises in taking brands direct to consumers. Our world-class proprietary tech and infrastructure powers our extensive portfolio of beauty, nutrition and lifestyle brands and is now helping drive exponential growth of our clients' brands globally.
We're powered by a global team of over 7,000 ambitious people around the world. Our culture is fast-paced and entrepreneurial, it's this DNA that has supported our incredible growth.
We're always looking for individuals that can bring fresh and innovative thinking to THG, and play a part in driving the group forward on its exciting journey. So, if you're ready to take the next big step in your career, challenge yourself every day and evolve with the world around you, THG is ready for you.
THG is one of the world's fastest growing and largest online retailers. We have over a decade of experience building and growing brands in the Beauty and Wellness sectors, in over 160 markets.
We create brilliant digital brand experiences and our in-house team design, develop and build a bespoke proprietary technology platform that is used by hundreds of millions of people worldwide. With a world-class business, a proprietary technology platform, and disruptive business model, our ambition is to be the global digital leader. Our culture is fast-paced and ambitious – we like to move twice as fast others believe to be possible. This belief is a fundamental part of the DNA that has supported our incredible growth. Our people are our strength; our colleagues are encouraged to think creatively and are empowered to turn their ideas into actions. To support our ambitious growth, we are looking for commercially astute, ambitious individuals that can bring fresh and innovative thinking to THG and play a part in driving the Group forward on its truly exciting journey.
About Central Functions
Central Functions is formed of the teams and people that serve the entire business. These people are integral to the smooth running of the business; ensuring everyone is paid on time, that materials are sourced and arrive promptly, that we meet our legal obligations and that our health, safety, and security is safeguarded.
Diversity & Inclusion at THG
Our Vision
THG is committed to creating a diverse, inclusive & supportive work environment, comprised of talented, motivated individuals which reflect the communities that we operate in. The Diversity Lead and Advisors will collaborate with the Diversity & Inclusion Committee (established in 2020) to work towards this vision.
To ensure we have direction, THG has implemented a Diversity & Inclusion Strategy which is comprised of four key pillars:
Visibility & Representation
THG has committed to improving the diversity data we collect, ensuring it is accurate and representative of our community. We are also creating safe and supportive spaces where individuals can speak up and be heard, especially those from underrepresented communities.
Learning & Development
As an employer we have a responsibility to provide every employee with an abundance of knowledge to ensure our employees are not only correctly informed and respectful, but also satisfied and motivated in the workplace to implement diversity and inclusion into everything they do.
Recruitment & Progression
Implementing fair and inclusive recruitment practices ensures candidates can perform to the best of their ability and guarantee that we create a community of the strongest talent, where individuals can thrive and progress in their careers based purely on their merits and determination.
Accessibility & Inclusion
Everything we provide and produce at THG should be available for everyone to use, regardless of their background, so ensuring our products, services, policies, and events are accessible and welcoming is integral to a more inclusive environment.
About the role:
The Diversity & Inclusion (D&I) specialist will partner across all levels of the organisation to develop, implement, and track progress against the Diversity & Inclusion Strategy mentioned above.
This role is responsible for driving people-focused initiatives that continue to recruit, develop, and retain employees across THG, creating an inclusive culture where all employees are free to be themselves and perform to the best of their ability.
Driven by their passion and expertise for Diversity & Inclusion and aligning with the D&I strategy, the D&I Specialist will deliver real change across the business.
The D&I Lead is also responsible for the management of the D&I Advisors, ensuring they feel supported in their roles, providing guidance where necessary and assisting in the management of the D&I Committee and D&I-focused events where required.
Key Responsibilities
· Design, develop and deliver a D&I strategy that spans all global offices, with particular focus on UK, Poland, and US locations.
· Liaising with senior partners and Board members to progress D&I at an organisational level, prioritising and supporting critical activity and offering regular updates on the progress of Diversity & Inclusion at THG.
· Review and monitor THG policies and processes, making recommendations for improvement and new policies which positively impact upon D&I within THG group businesses.
· Supporting the growth of employee network groups, delivering key education initiatives, establishing beneficial external partnerships, and effective quarterly reporting and analytics.
· Drive the collection and reporting of metrics and data that inform talent and diversity-related decisions and planning. Work with the wider team to monitor and measure tangible progress year-on-year.
· Partner with Marketing & Communications to strengthen our internal and external brand communication, as well as liaising with our Social Impact Manager, connecting with external charities and companies to gain outside knowledge and ultimately deliver the message that THG values and celebrates diversity.
· Work with the Talent and L&D functions to champion and assist with the roll out of Diversity & Inclusion training within the People Team and wider management population.
Because of the high volumes of applications our opportunities attract, it sometimes takes us time to review and consider them all. We endeavour to respond to every application we receive within 14 days. If you haven't heard from us within that time frame or should you have any specific questions about this or other applications for positions at THG please contact one of our Talent team to discuss further.
THG is committed to creating a diverse & inclusive environment and hence welcomes applications from all sections of the community.
Apply for this job
Required