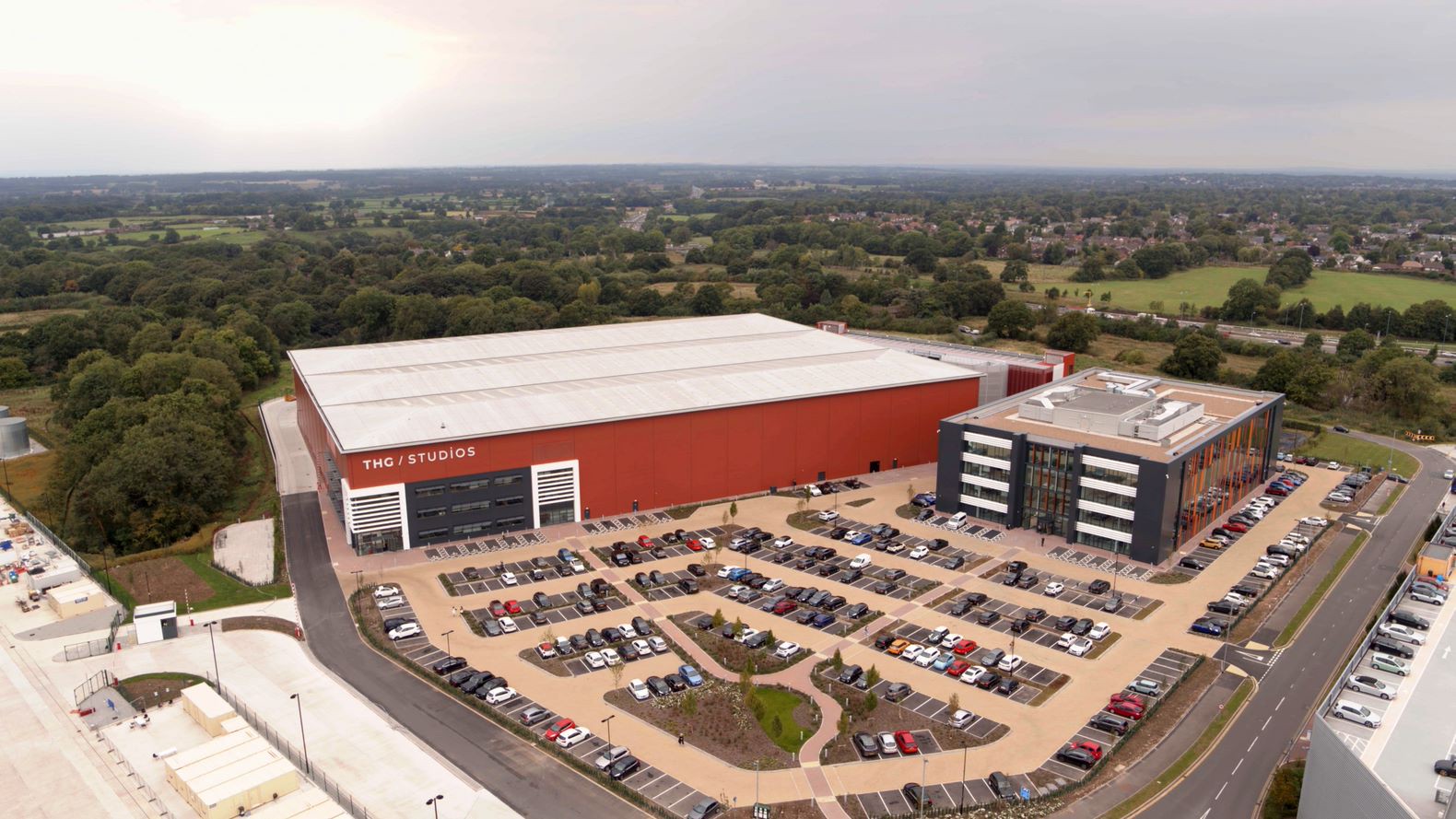 Location
Manchester, United Kingdom
THG is a fast-moving, global technology business that specialises in taking brands direct to consumers. Our world-class proprietary tech and infrastructure powers our extensive portfolio of beauty, nutrition and lifestyle brands and is now helping drive exponential growth of our clients' brands globally.
We're powered by a global team of over 7,000 ambitious people around the world. Our culture is fast-paced and entrepreneurial, it's this DNA that has supported our incredible growth.
We're always looking for individuals that can bring fresh and innovative thinking to THG, and play a part in driving the group forward on its exciting journey. So, if you're ready to take the next big step in your career, challenge yourself every day and evolve with the world around you, THG is ready for you.
THG is an international technology company and leading online retailer, home to premium brands such as lookfantastic, Myprotein, and ESPA; all of which are powered by our industry-leading and award-winning technology platform, THG Ingenuity, delivering to 150+ countries worldwide.

Tech at THG
Technology is the driving force behind THG, and it starts with our people. We are ambitious with our goals and challenge conventional thinking. THG Technology is different because we support every single person to make massive impact and drive their own work. Our people are always learning, and we work every day to ensure our technology, from our software platforms, to our hosting services, to our M.L capability and beyond, is world class. This enables us to keep powering THG and our partners on a global scale.

Data Protection at THG
Do you have a passion for data protection and privacy, and want to advance within a market leading, multinational organisation? Do you enjoy building, implementing and getting involved in all aspects of data protection practices, and in return receive the recognition and reward for doing so? Do you want to go beyond the EU, developing a global perspective to privacy and data protection?
If you do, then an exciting opportunity has arisen for a Data Protection Analyst within our expanding Data Protection Team. A team that is rapidly increasing in both stature and headcount.
The ideal candidate for this role will have 3+ years demonstrable experience, with practical knowledge of data protection from a technology and operations perspective, who has operated in a highly varied fast-moving commercial, multi-national organisation. Probably working towards either Data Protection Manager or Data Protection Officer role in the future. Others with varying experience levels will be considered.

Key Responsibilities
Playing a pivotal role within THG's Data Protection Team, you will: - Overall assist in the continuous improvement of THG's data protection and privacy maturity level, whilst maximising the value of its data
- Provide support across technology, programme management and assurance practices, from a privacy and data protection perspective, across all our global footprint
- Play a part in key cutting edge industry projects, such and Privacy By Design, AI and Machine Learning
- Work closely with and influence numerous business operations (up to C Level), across a broad range of technology platforms, activities and countries
- Champion technology assessments and practices, such as DPIAs
- Drive the on-going implementation of a standard Data Protection Frameworks and Best Practices
- Identify and address data protection technology based risks and solutions
- Design, implement and review necessary policies and training, related privacy and data protection.
- Playing a role in data incident investigations

Essential Skills and Capabilities
- Passion for data protection and privacy
- 3+ years demonstratable experience working on practical data privacy compliance issues in a fast paced, commercial environment
- Experience with data protection regulations such as GDPR and UK Data Protection Act 2018
- Practical experience managing technology assessments, such as DPIAs
- Self-starter, but equally a team player, pitching in to support others when needed
- Drives continuous data protection improvements and challenges existing processes and procedures to meet regulatory standards
- Strong stakeholder management (up to C level), with an ability to communicate in a manner which conveys a message in a way which can be understood by the recipient
- Ability to plan and organise workload, and manage own time effectively
- Drive and determination to complete work to a high standard
- Good written and oral communication skills
- IT literate and able to use Microsoft Office Packages

Desired Skills
- A forward thinker able to see the bigger picture, identify the impact of forthcoming regulations and practices to support the business in implementing necessary changes
- Experience with other international data protection regulations
- Possesses or is working towards an appropriate DP certification, such as CIPP/E, CIPP/M or CIPT.
- Experience working within the eCommerce sector, whilst beneficial, is not essential
- Experience working within multi-national organisational structures
- Ability to perform GAP Analysis to check the compatibility of the existing businesses processes with data protection compliance requirements
- Experience responding to data subject requests
- Experience with data incident investigations and dealing with DP regulators

What's in it for me?
- Competitive salary
- Work alongside genuine industry experts within Data Protection and Information Security
- Continuous development through THG Academy, our in-house L&D team, and industry certifications
- Staff discounts on THG brands and Hale Country Club
- On-site doctor, physio and barber
Because of the high volumes of applications our opportunities attract, it sometimes takes us time to review and consider them all. We endeavour to respond to every application we receive within 14 days. If you haven't heard from us within that time frame or should you have any specific questions about this or other applications for positions at THG please contact one of our Talent team to discuss further.
THG is committed to creating a diverse & inclusive environment and hence welcomes applications from all sections of the community.
Apply for this job
Required