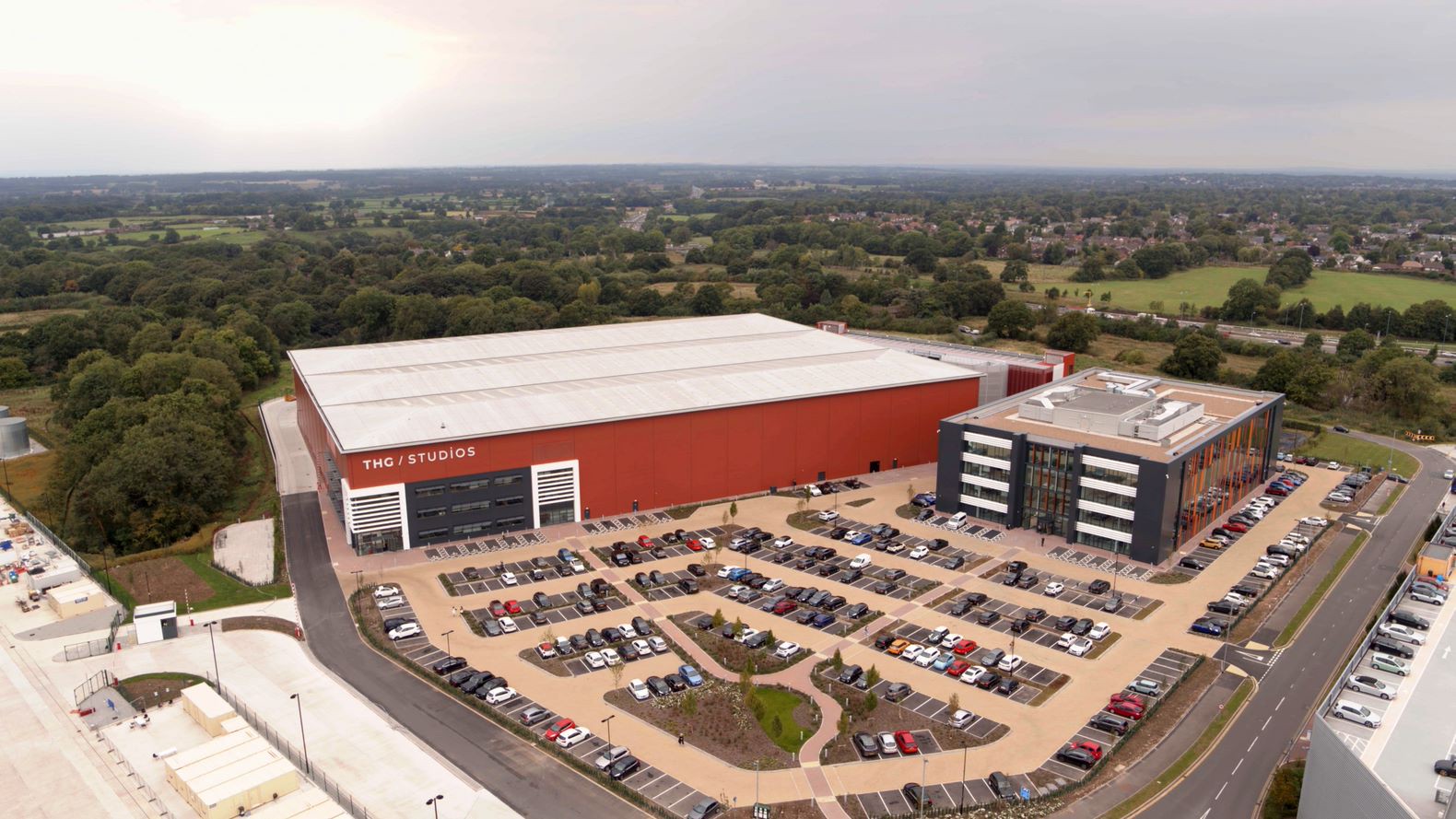 THG is a fast-moving, global technology business that specialises in taking brands direct to consumers. Our world-class proprietary tech and infrastructure powers our extensive portfolio of beauty, nutrition and lifestyle brands and is now helping drive exponential growth of our clients' brands globally.
We're powered by a global team of over 7,000 ambitious people around the world. Our culture is fast-paced and entrepreneurial, it's this DNA that has supported our incredible growth.
We're always looking for individuals that can bring fresh and innovative thinking to THG, and play a part in driving the group forward on its exciting journey. So, if you're ready to take the next big step in your career, challenge yourself every day and evolve with the world around you, THG is ready for you.
Location: Icon 1, M90 5AA
About Central Functions
Central Functions is formed of the teams and people that serve the entire business. These people are integral to the smooth running of the business; ensuring everyone is paid on time, that materials are sourced and arrive promptly, that we meet our legal obligations and that our health, safety, and security is safeguarded.
About the Role
The Automation Engineer will engage business stakeholders at multiple levels in the design & development of new capabilities, operational improvements, and solutions to solve complex challenges across THG's global e-commerce fulfilment network through innovative technologies as part of its ongoing technology roadmap.
You will be responsible for the development and solution design to support business growth and challenges, conduct project and technology feasibility studies, and complex systems analysis and modelling.
Responsibilities:
Technical expert in automated technologies for use in logistics and e-commerce fulfilment environments supporting the operation to define standard and consistent process improvements within the category.
Complete engineering feasibility studies, and process modelling within the global operations domain to evaluate solutions against requestor requirements.
Support in the creation of Engineering Standards that complement future Equipment design and can be utilised for project feasibility and execution phases to improve the speed of execution.
Creation of functional/technical specifications that can be used and issued to suppliers for initial budget, final pricing and order placement of capital equipment.
Support PMO activities for all elements of capital project delivery from initial scoping and feasibility to acting as a technical expert during the delivery and commissioning phase.
Solve complex operational problems using innovative solutions to drive up efficiencies in logistics and e-commerce fulfilment environments.
Lead Feasibilities Studies for major Capex investments for Capacity, Innovation, Quality and Cost Improvement, and introduction of novel technologies across global operations.
Create standard engineering project proposals and Capex estimates for major capital initiatives working together with regional and local leads.
Develop equipment standards and designs to enable group procurement to obtain standard pricing structures for particular/preferred suppliers and equipment.
Develop & deploy standardised processes and equipment for capex projects across the group and champion the process concerning specific projects to ensure compliance.
Benchmarking of common equipment or processes across the group to understand key advantages of each of the various installations and standardise where these bring a competitive advantage.
Identify and evaluate available technologies and processes to determine operational improvements to maintain or increase competitive advantage and support the long-term growth strategy.
Provide technical support to project engineers as requested during equipment build-acceptance testing and commissioning.
Participate in Post Project Implementation Reviews to understand areas for improvement and revision versus the established standards and approach.
Requirements:
A degree or equivalent qualification in Mechatronic, Mechanical, Electrical, Industrial or Robotics Engineering.
Demonstrable skills obtained through logistics, e-commerce, and food processing technology projects and working in a high-speed consumer-oriented environment.
Demonstrable experience in designing/developing engineering projects using automated technologies i.e. Robotics, AGV/AMR, ASRS or similar technologies.
Experienced in leading or delivering engineering projects with a minimum of 5 years experience in multi-functional and multi-national projects.
Demonstrable knowledge in their discipline in defining processes and establishing engineering standards for use in engineering projects.
Knowledge of engineering standards and directives associated with the delivery of automated equipment.
External relationships with OEMs (Original Equipment Manufacturers) and Engineering service organisations.
Experience working with WCM (World Class Manufacturing), LEAN, Six Sigma or similar structured continuous improvement methodologies.
Experienced in project management and the implementation of multiple complex projects in parallel within a portfolio
A clear understanding of the E2E Project Management process, working towards a recognised qualification in line with an affiliated body such as APM, PMI or PRINCE2
Good knowledge and understanding of Supply Chain, Fulfilment Pipeline and overall End to End Business.
Oral and written communications including presentations to management forums and able to create concise and effective reports and written business cases for technical and non-technical audiences.
Computer literate including knowledge of web-based systems and comprehensive knowledge of Microsoft Windows suite.
Able to use experience and judgement to appropriately identify and effectively manage risks and develop contingency plans to resolve them.
Appreciation of the below would be advantageous:
Benefits:
Competitive salary
Onsite Doctor
Employee discounts
Gym Discounts
Company bonus scheme
Company pension scheme
THG is proud to be a Disability Confident Committed employer. If you are invited to interview, please let us know if there are any reasonable adjustments we can make to the recruitment process that will enable you to perform to the best of your ability.
Because of the high volumes of applications our opportunities attract, it sometimes takes us time to review and consider them all. We endeavour to respond to every application we receive within 14 days. If you haven't heard from us within that time frame or should you have any specific questions about this or other applications for positions at THG please contact one of our Talent team to discuss further.
THG is committed to creating a diverse & inclusive environment and hence welcomes applications from all sections of the community.
Apply for this job
Required