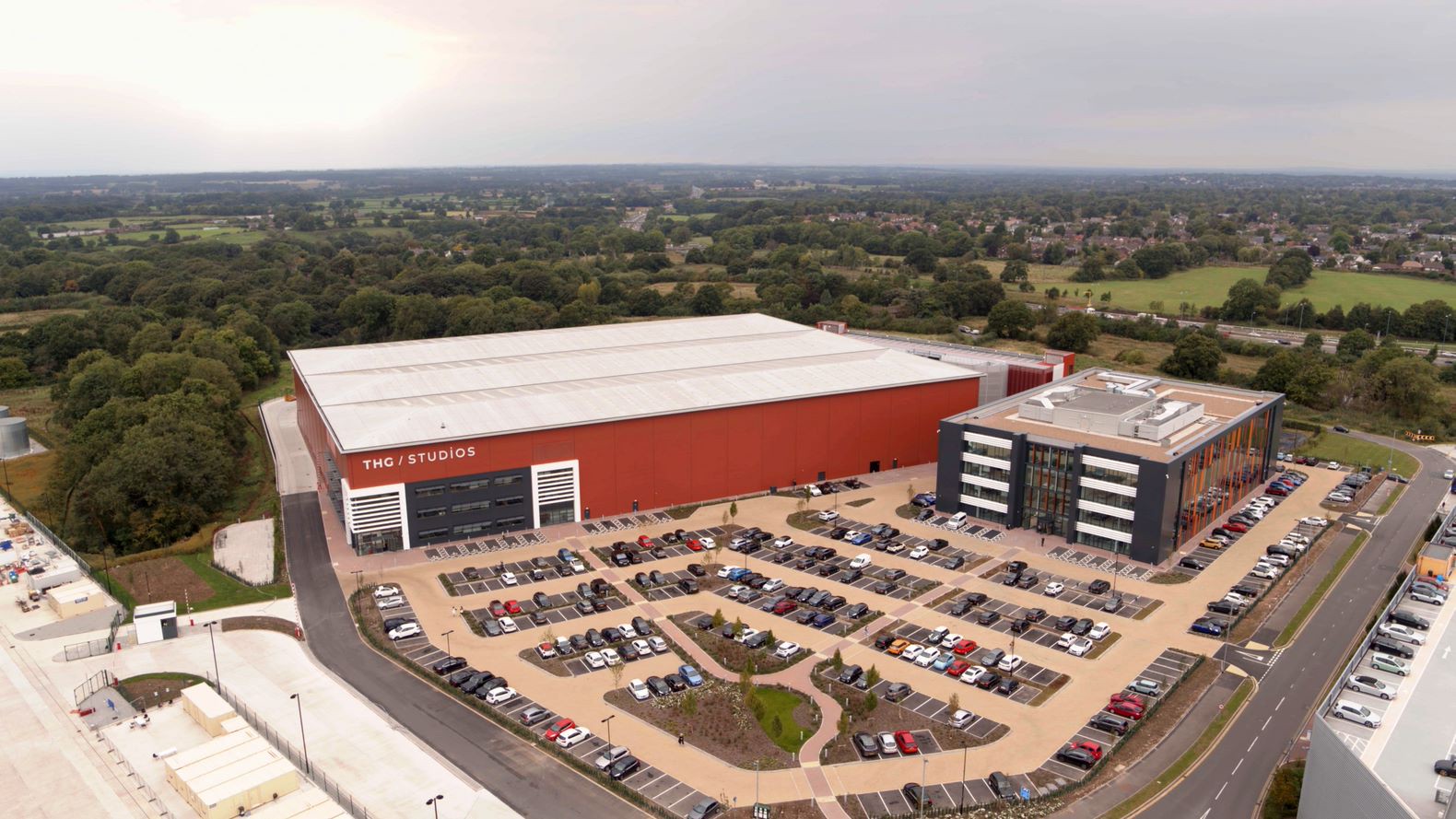 Apprentice Digital Marketing Executive
THG is a fast-moving, global technology business that specialises in taking brands direct to consumers. Our world-class proprietary tech and infrastructure powers our extensive portfolio of beauty, nutrition and lifestyle brands and is now helping drive exponential growth of our clients' brands globally.
We're powered by a global team of over 7,000 ambitious people around the world. Our culture is fast-paced and entrepreneurial, it's this DNA that has supported our incredible growth.
We're always looking for individuals that can bring fresh and innovative thinking to THG, and play a part in driving the group forward on its exciting journey. So, if you're ready to take the next big step in your career, challenge yourself every day and evolve with the world around you, THG is ready for you.
Our Early Careers Development Programme
Throughout our Early Careers Development Programme, you'll have access to a series of learning opportunities that will help to propel your career further, faster. The programme will consist of series of courses that have been designed to accelerate your career, giving you access to the knowledge, skills, and behaviours for success at THG. Each course will include a number of workshops, team takeovers, and engagement initiatives.
About the Role: Apprentice Digital Marketing Executive
All our brands have dedicated teams of marketing specialists who drive traffic to our sites, create memorable campaigns, and keep our customers coming back for more. From PPC and SEO, to Social Media and Influencer marketing, we've got it covered.
Digital Marketing at THG spans across 7 different channels:
Social  Media:  You will predominantly be responsible for creating engaging posts and  interacting with our customers across a variety of social media channels for our brands. Main duties include: 
Select, edit and post images with well written and engaging captions 
Utilise all functionalities of social platforms to drive reach, visibility and engagement 
Employ strategies to grow following and industry presence 
Launch, develop and maintain new and current social channels, ensuring consistent posting to maximise reach and impact 
Conduct hashtag research and help identify key influencers to develop further promotional and social marketing opportunities 
Content: You will be responsible for producing captivating, performance-driven content for our client sites, with a primary focus on blog content. Main duties include: 
Work closely with the Content Manager to execute editorial content strategy across clients/brands. You will produce blog content and website copy that supports trading initiatives and the wider marketing team's objectives, working to drive organic performance
Work with the Content Manager to learn about the blog-hosting platform and CMS, supporting with new content uploads and publication
Conduct market and competitor research in order to produce relevant, valuable content that increases brand awareness and drives traffic to client sites
Identify new features and functionalities for blog articles, with the goal to increase engagement and improve conversion rates 
Influencer: You'll manage the end-to-end relationship with our influencers, from initial outreach and budgets, to campaign performance and global strategy. Main duties include: 
Research and identification of suitable influencers across client/brand verticals; Wellbeing, Beauty or Retail.  
Input into creative campaign ideas and strategies to build global brand awareness  
Liaise with Content, Social, Campaign and Digital teams to execute 360 marketing campaigns and amplify influencer coverage  
Support the PR Team with ad hoc tasks, including the organisation and management of PR events  
Affiliate Marketing: Typically responsible for working with external websites to generate sales from affiliate links. Main duties & responsibilities include:  
Responsible for executing strategies under the guidance of the Head of Affiliates with an overall goal of improving paid search performance against KPI targets
Working across our market leading websites, you will be responsible for building and managing relationships with our affiliate publishers
Ensure weekly communications are sent out to affiliates across all brands  
Develop relationships with affiliates to improve traffic levels of the channel  
Conduct regular competitor analysis to ensure activity is in line with the industry  
Paid Media: Broken up into Paid Social, Programmatic Display/Youtube & Paid Search
Paid Social is a method of displaying advertisements or sponsored marketing messages on popular social media platforms and using these platforms to target specific audiences. The Paid Social team will have exposure to, and work across popular channels such as Facebook, Instagram, Snapchat, Pinterest and TikTok. Main duties & responsibilities include:
To build new campaigns across multiple Paid Social ad-platforms, including Facebook & Instagram as priority platforms
Use data driven insights to quickly iterate and methodically improve results day on day, week on week, and month on month
Creating full funnel strategies across awareness/consideration/conversion campaigns
Working with our in-house design team on banner and ad creation 
Constant optimisation of campaigns to agreed revenue and ROI targets 
Paid Search allows brands the chance to advertise within the listings of a search engine by paying either each time an ad is clicked (PPC). You will be responsible for the day to day operations and running of the paid search accounts across primarily Google ads and Microsoft ads. Main duties & responsibilities include:
Day-to-day optimisations of text ad and shopping ad activity
Making changes and improvements to product feeds
Updating promotions based on in-house promotional calendars
Assisting with the setup of new accounts
Researching opportunities for new and existing clients using keyword planner, google trends and other tools
Programmatic Display/YouTube allows brands the chance to advertise visual ads to raise awareness of their brand/products to a wide berth of users who have demonstrated an interest in their product/brand or who are the right fit demographically for the brand. This will be across products such as YouTube, Google Display Network, SkyTV & Amazon Display. Main duties & responsibilities include:
Budget management
Audience strategy & creative suggestions
Ensuring brand protection by adhering to campaign best practices
Helping to demonstrate brand uplift & consumer engagement through the use of brand lift studies & cross-channel data insights
Campaign creation
Keeping up to date with developments in the industry
SEO (Search Engine Optimisation): You'll increase the quality and quantity of traffic to our websites using organic (non-paid) search engine results.  Main duties & responsibilities include:
Manage day-to-day on-page optimisation (h1s, URLs, meta data, internal links and body content) of ecommerce and blog websites
Work closely with Content team, Trading teams, Product teams and Account Managers and the wider department to drive performance
Recommend and scope technical optimisation fixes and/or changes to enhance site crawlability and drive performance
Provide support for technical projects including site migrations, audits and technical fixes
Coordinate activity of internal teams and external clients to ensure high quality offsite coverage
CRM (Customer Relationship Marketing): You'll manage THG's interactions with customers and potential customers via email, WhatsApp, SMS, and loyalty schemes. Main duties & responsibilities include:
Day-to-day management of CRM Campaigns including taking a brief, to production and delivery of selected campaigns 
Develop a testing strategy to identify how to get optimum email results 
You will work with the CRM team to implement a dynamic and personalised email strategy that will look to engage customers across varying stages of the journey
You will gain exposure across 3 or more or the marketing channels above.
Apprenticeship Standards & Qualification
L3 Digital Marketing Apprenticeship
18 Months
£18,000 salary
September start date
Skills & Requirements
Organised & self-motivated, works well on their own initiative yet is also seen as a key team player.
A strong interest and passion for digital marketing.
A good communicator and enjoys building relationships.
Strong analytical skills and attention to detail.
Good administrative skills.
Quickly identifies issues, focusing on solutions.
Highly flexible to adapt to the needs of a fast-paced environment.
Confident with Microsoft packages, specifically Excel.
THG Benefits
Competitive salary
Commitment to continued learning and development through our bespoke early careers offering
Access to mental health support as well as access to on-site Doctor and Nurse
Discounted on-site Physio
£25 towards eye tests can claimed back through expenses
Working Anniversary gifts at 3, 5 and 10 years of service
THG is proud to be a Disability Confident Committed employer. If you are invited to interview, please let us know if there are any reasonable adjustments we can make to the recruitment process that will enable you to perform to the best of your ability.
THG is committed to creating a diverse & inclusive environment and hence welcomes applications from all sections of the community.
Because of the high volumes of applications our opportunities attract, it sometimes takes us time to review and consider them all. We endeavour to respond to every application we receive within 14 days. If you haven't heard from us within that time frame or should you have any specific questions about this or other applications for positions at THG please contact one of our Talent team to discuss further.
THG is committed to creating a diverse & inclusive environment and hence welcomes applications from all sections of the community.
Apply for this job
Required